Deborah Ross
Speaker / Author / Radio and TV Host / Singer / Choreographer
Christian speaker and author, Deborah Ross, is on a mission to Strengthen Families, Encourage Faith and Share the Gospel of Jesus Christ!
An entrepreneur and the artistic director of three simultaneous dance and modeling studios from 1980-2000; now, God uses Deborah's CONTAGIOUS FAITH and anointed Bible teachings to impact the nations as she ministers the gospel world-wide. She teaches on television, radio, prisons, women's conferences, marriage conferences, publications, special events...SHE'S CAPTIVATING!
Deborah's passion is to seek God's anointing, enabling her to minister with a "Contagious Faith"... a faith that resonates deep within the hearts of desperate humanity. Imparting Biblical truths, mixed with personal testimony, Deborah's transparent delivery brings captive audiences into worship as both laughter and tears testify to the sentiment of God's message.
Although Jay and Deborah Ross have been married since 1984 and have two young adult sons, their life has not always been easy. In her book titled, Healing a Broken Marriage, Deborah shares her powerful teaching testimonial of their personal marriage journey that was upside-down for 18 years. Having overcome marital adversity that seemed insurmountable, Deborah is compelled to share her story so that other married couples will be encouraged and empowered to stand strong in their faith... "Until death do they part."
Deborah's newest book, Woman2Woman: The Naomi and Ruth Experience is a one-on-one 28 lesson Bible Study. This study is aimed at transforming the hearts and lives of women who are new to the faith by providing short lessons that can be shared through a mentoring relationship with a more mature Christian woman.
Deborah's radio and television shows, Choose Life and Choose Life Today, can be heard on stations across the US including, The Bridge 104.1, The Life FM, WATC-57 and more. Jay and Deborah Ross have been featured on The CBN 700 Club! Her mottoes are: "God wants YOUR FAMILY whole!!" ...AND... "God wants YOU whole!"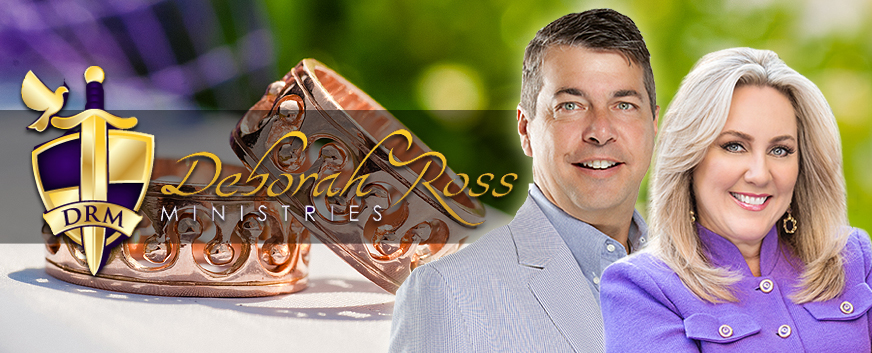 Ministry

Deborah Ross Ministries

Address

P.O. Box 2186
Indian Trail, NC 28079

Location

Charlotte, North Carolina

Phone

980-722-8764

Travel

Locally, Nationally, Internationally

Events

Women's Conferences, Women's Retreats, Marriage Conferences, Church Services, Revivals, Television, Radio

Speaker Fee

Flexible Honorarium: Will consider travel time involved, length of event, number of talk(s), your budget and/or the size of your group.